Coach Tom McQuaid led Beaufort High School to four state basketball championships (1955, 1959, 1960, 1961) and a 91- game winning streak. He moved to East Carteret High School with the 1966 consolidation of the high schools east of Newport River and continued successfully with that program.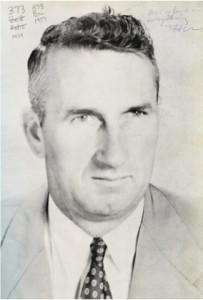 … I was aware of Coach McQuaid's remarkable record, particularly during the 1950s and 60s when his teams repeatedly won or challenged for state championships each year with different players.  
His teams' winning streak of 91 straight games and three consecutive state titles were truly outstanding achievements along with his overall success. It is also important to note that his players achieved success as college graduates and as business and professional men.  
The fact that they acknowledge his positive influence on their lives says a great deal about his character and the values he taught them.
Dean E. Smith, Head Coach – UNC